DUPLICATE DRIVER'S LICENSE
– GESTORIA PALMA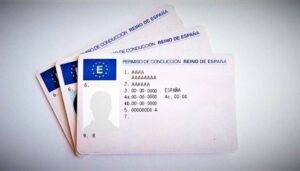 WE REQUEST A DUPLICATE OF YOUR DRIVER'S LICENSE IN THE SHORTEST POSSIBLE TIME!
Has your driving license been lost, stolen, damaged or simply changed your address? The driving license, in force and valid for the category of vehicle you are driving, allows you to circulate on public roads. Therefore, from our Gestoria Palma we help you to process the application for a duplicate driving license in the shortest possible time.
It is important that the driver's license is valid at the time of applying for the duplicate. Otherwise, you will have to apply for a renewal.
If it is a loss or theft, it must be provided to us:
Holder's DNI
Document proving loss/theft
A current photo (32×26 mm)
If it is a variation in your data or deterioration of your driver's license, we will need:
Holder's DNI
Driving license
A current photo (32×26 mm)
If applicable, document certifying the change of address (census registration certificate)
Likewise, if you are a citizen of the European Union or the European Economic Area residing in Spain and your driving license was issued by any of these countries, you may request its replacement in case of theft, loss or damage.
CONTACT US AND WE WILL REQUEST A DUPLICATE OF YOUR DRIVER'S LICENSE.
Gestoria Palma
637 089 826
info@gestoriapalma.com