PAYMENT OF ROAD TAX
– GESTORIA PALMA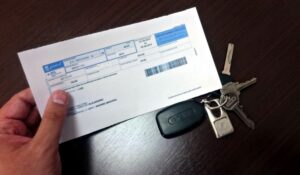 WE MANAGE THE PROCESS IN THE SHORTEST POSSIBLE TIME!
The non-payment of taxes is an impediment when changing the ownership of a vehicle, whether it is a car, motorcycle or other. Therefore, if the road tax is registered as unpaid in the vehicle registry of the DGT, it will not be possible to transfer the vehicle in question. From our Gestoria Palma we help you to manage the payment of the road tax as quickly as possible so you can freely change the ownership of your vehicle.
You only have to bring us your ID card and the vehicle documentation.
The road tax is a compulsory municipal tax, applicable to all motor vehicles, such as cars, motorcycles, vans or trucks. The amount of road tax to be paid each year varies depending on the province and town where you live.
First of all, in order to verify that all the payments of the circulation tax of the previous years have been made, it is necessary to request a complete report of the vehicle to the DGT. This report will contain, among other information, all the charges or encumbrances that prevent the transfer of the vehicle.
There are also categories of vehicles that are exempt from paying road tax, such as official cars or those of the local police, ambulances, collector vehicles, vehicles for agricultural inspection, such as tractors and trailers, vehicles for persons with reduced mobility, etc.
Finally, the obligation to pay the road tax corresponds to the owner who appears on the vehicle registration certificate on January 1 of the current year, the new owner taking over from the following year.
CONTACT US AND WE WILL ARRANGE THE PAYMENT OF YOUR ROAD TAX IN A FEW DAYS.
Gestoria Palma
637 089 826
info@gestoriapalma.com