DUPLICATE VEHICLE DOCUMENTATION
– GESTORIA PALMA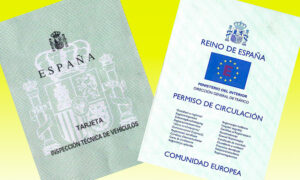 REQUEST A DUPLICATE VEHICLE REGISTRATION CERTIFICATE OR TECHNICAL DATA SHEET IN THE SHORTEST POSSIBLE TIME!

Have you suffered a loss, theft or damage to your vehicle registration certificate or the technical data sheet of your vehicle, car or motorcycle? Obviously, it is necessary to request a duplicate of the vehicle documentation in order to continue circulating on public roads.
From our Gestoria Palma we help you to get as soon as possible the duplicate of the technical card or the vehicle registration certificate of the car or motorcycle. They will contain the same information as the original document.
You only need to bring us your ID card.
We will provide the rest:
Declaration of loss
Corresponding authorization
Prior to requesting the duplicate, we will make sure that your vehicle does not have any driving restrictions. Basically, we request a complete report of your vehicle. With it we will also prove the ownership of the vehicle, your car, motorcycle or van.
Also, you must take into account, in the case of the technical card, that the issuance of a duplicate of the same one requires to have the ITV in force. Otherwise, a new inspection of the vehicle will be necessary.
Therefore, if the vehicle is free of charges, encumbrances or other incidents, we will proceed to apply for the duplicate. In a couple of weeks you will have your new vehicle registration certificate or technical card.
CONTACT US AND WE WILL REQUEST A DUPLICATE OF YOUR VEHICLE'S DOCUMENTATION.
Gestoria Palma
637 089 826
info@gestoriapalma.com